Your dreams are far too
important to let money stop you.
Your dreams are far too important to let money stop you.
We enable growth by providing innovative working capital solutions to growing Small, Medium and Micro Enterprises (SMME's) who are unable to obtain traditional commercial banking facilities.
Are you the owner of a small, medium or micro-enterprise (SMME)?
SMME's are the backbone of our economy and are key to meaningful job creation.  But, as you might know by now, in South Africa, access to viable sources of business finance is a major stumbling block for SMME's. Traditional finance providers like banks make it almost impossible for SMME's to obtain debt funding.
We provide funding and business support services to SMME's In South Africa.  The X Quotient's enterprise development model focusses on fixing your cash flow, we will pay your suppliers  on your behalf to help you deliver in line with requirements.  Beyond just providing capital funding, we continue to support our existing Clients through each transaction lifecycle with active mentoring interventions aimed at helping them become sustainable businesses with the potential to grow and become enterprises able to create jobs that contribute to wider financial inclusion in South Africa. In short, we are here to help you make a financial success of your business.
New Businesses
Start-up businesses, newly formed small, medium or micro-enterprises (SMME's) who have transactions with reputable counterparties.
Small Businesses
Businesses without the balance sheet, business history or collateral required to qualify for funding by traditional banks and/or financial institutions.
Established Businesses
Established businesses intent on growth or expansion but lacking working capital to execute orders from reputable institutions.
1. Purchase Order Funding: To procure and deliver goods ordered by a Customer.
2. Invoice Discounting: To bridge the working capital gap between delivery of goods and receipt of payment.
Sourcing of goods from reputable suppliers at the
best terms and competitive prices.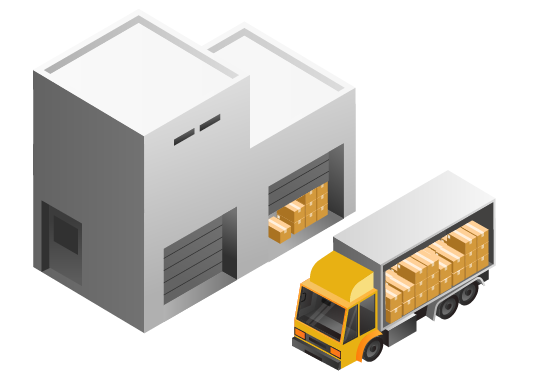 Specification confirmation and
ensuring supplier conformance.
Stress-free solution that helps
you deliver your goods on time, as promised.
Accurate invoicing and documentation submission to
ensure a smooth reimbursement process.
1. Purchase Order Funding: To procure and deliver goods ordered by a Customer.
2. Invoice Discounting: To bridge the working capital gap between delivery of goods and receipt of payment.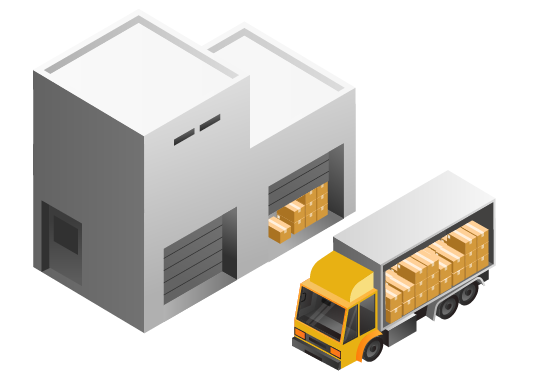 Sourcing of goods from reputable suppliers at the best terms and competitive prices.
Specification confirmation and ensuring supplier conformance.
Specification confirmation and ensuring supplier conformance.
Accurate invoicing and documentation submission to ensure a smooth reimbursement process.
simple & fast
Online application.
No traveling needed.
Anywhere in South Africa.
No paperwork: online signature.
Pre-approval in 24 hours.
Payout and delivery in 7 working days.
flexible
Finance only the transactions you need help with.
Cash advance for urgent expenses.
No prior trading history required.
No minimum turnover required.
transparent
All fees disclosed and explained upfront.
24 hour online viewing access to the regulated account.
affordable
We evaluate every transaction and ensure that we base our fees on the profit in the transaction.
Put some money back in your pocket with our referral program.
secure
Secure Transactions.
Backed by the latest technology enabling supplier, delivery and payment risk management.
I would like to mention the extra ordinary experience that I have had with working with you Pieter and the entire team of the X QUOTIENT.
Firstly, my company which is Maricab Construction and Logistics would not been where it is as a business today without the help and the experience of X QUOTIENT, from our first engagement when I was helped with the purchase order my company received. At that stage my business had no funds to process the required order. That was in 2018 when we started to engage and to have business relationship, which till today is even stronger based on mutual trust, intergrity and honesty.
On this first engagement the help and the assistance I got was so amazing in the fact that I was helped not only with the funds but with the whole process until the final payment into my business account was paid, Pieter and the team were involved with making sure that I even got the best deal for the order making sure they advised on where to get the reasonable prices and to follow through on the delivery of the items required.
They have always made communication to be easy and they have been upfront with all the requirement and the charges or fees that they charge and today I still feel that they are reasonable and inclusive of the service they offer to their clients.
My company has had a number of orders which they helped with since 2018 till to date and I still will continue to grow with X QUOTIENT as a business. I am proud to share my experience about X QUOTIENT with my business associates and will continue to recommend X QUOTIENT to anyone the requires funding for business purposes. The milestone I have achieved with them is highly appreciated and will continue doing business with X QUOTIENT.
Bongani Nkosi | Director | Maricab Construction and Logistics Pty. Ltd.
Vodasol is a small company building fibre networks for various Fibre Network Operators. This is a very expensive capital outlay and because invoices are often paid only 30 days after statement, cash flow becomes an issue.
We were referred to X Quotient, and what an amazing difference they made in our business. Pieter visited our clients, completed all required documentation and vetting in really quick time, in order to help us to get our cash flow back on track.
Pieter clearly understands the urgency of such transactions and we often felt that we were his most important clients, although, compared to other businesses, our transactions are relatively small. Pieter is always available, willing to listen and make a plan to assist us. We are more than happy to refer him to other companies.
VODASOL
My name is Luzuko Khanyisa Mguda, a director of New Eagle Screen Print(Pty)Ltdt/a Eagle Screen Print.
We approached X Quotient represented Mr Pieter Potgieter for financial assistance with regards to our Purchase Order for printing of various decals in or during August 2021, We completed the paper relating to the execution of the order after we sent all quotations for the material and printing consumables.
X Quotient rendered quotation to ESP and upon acceptance of the quotation for the funding and purchasing of the material, Pieter flew down to Cape Town to see our Suppliers, the end of the product we were manufacturing and as well the physical inspection of our plant, when he satisfied, he flew back to Pretoria and upon his arrival, he transferred the payments that were due to be paid to our suppliers, and when that payment effected that created breathtaking environment to our business. We carried out with our order and with much efficiency.
I will recommend X Quotient to anybody that requires Purchase Order funding as I will never look around for any other company to my financing model that is so transparent as X Quotient.
Lastly, we created a joint banking account through SASFIN wherein we updated our CSD profile and loaded the new banking details and the bank account that we opened we all have access to it and payment X Quotient deducted its fee that was agreed upon and the balance is left in your account for you to deal with it as you please.
In conclusion, Pieter is a kind man ,soft ,very easy to work with and very efficient .I am truly grateful to X Quotient and we are self-sufficient and have sound financial cash flow. Should there be anything that I might have omitted, please feel free to add it in.
Luzuko Mguda

How The X Quotient helped us: they basically took over the financing of our project in a very professional manner. Held our hand even beyond financing.
The effect it had on our business was way more than being a financier but also of helping our business pull through a very difficult time as this was not an easy transaction to finance even with your traditional banks.
I found dealing with the company very easy and the manner in which they were open to accommodate us. They gave us hope where we thought all was lost.
In terms of service I think they are on a different level. The bond we created even after the project its shows how they value small businesses.
I was even taken aback on how they were even willing to intervene where we have supplier constrains. They made very valuable contribution to our supplier's network.
As a company and on my personal capacity, I will recommend anyone who has a very sound order to them. It wasn't all about them making a profit but also to make sure that we succeed and deliver quality to our client. I wish I could do more to advertise their business but where possible I will do that.
Hosia P. Matlou | Phahama Systems Development
Four years back I was introduced X Quotient by a friend in Pretoria because I had a purchase order to deliver furniture in one of the Government Offices in MMabatho I had no funds to can purchase the goods.
I made one phone call to Pieter and mind you I didn't even know him I drove to Pretoria to meet him,there I met a short gentleman
very friendly guy and gave him my story.
In less than 10 min our talks were finished and he agreed to can help. Two day later after verifying everything the furniture was paid for and delivered to Potchcefstroom and my clients were very happy with a very little interest charged. I did a lot of business with them and I can recommend anybody who would like to work with them.
Desmond Sekonyela | Rustenburg in the North West | Blaizepoint Trading 245 (PTY)Ltd.
As a SMME and emerging company, I turned to get Purchase Orders from government departments. It was difficult to deliver according to their expectations since i didn't have money for whatever the order was issued for, also i couldn't get a loan from the bank because my recording wont allow me.
The X Quotient helped with the loan to get the job done. their interest rates are very low compared to other organisations I have approached before I met them. The commitment they have given to my company assisting me to verify if the PO was legit and helps me to search for cheaper suppliers with quality products.
I have recommended the X Quotient to several people and the feedback I got was so amazing. Thank you guys for being a ladder to us small businesses.
Zanemvula David Mdingi
My name is Mothokoa Maekela, director of Mapoekana projects (Pty)Ltd established in 2015,we are a small business mostly doing business with Government Departments mosltly in Gauteng, i first got to know about X Quotient in 2019 and i had an urgent purchase order that i needed funding with and i send them the purchase order and the suppliers quotation,within minutes i received a quote from X Quotient and i was immediately impressed as their rates where so reasonable compared to their competitors,we set up a meeting at their office and signed everything and then went to the bank to open a Bank account which was going to be administered by them,within 48hrs the supplier was paid,my experience with X Quotient was so professional and friendly and i have already recommended them to my collegues and will continue to do so without any hesitation.
And finally i would really like to say thank you very much for all your assistance and looking forward to doing more business with you in the future.
Mothokoa Maekela | Director: Mapoekana Projects (Pty) Ltd.

What do I need to get financed?
Your company needs to be in possession of either an official government, parastatal or multi-national companies' purchase order!
Do you finance start-up costs for new businesses?
Are loans paid out into my bank account?
No – We pay your suppliers directly.
Is there anything you do not finance?
Construction, maintenance and renovations, service contracts, fuel, coal and other mining commodities, and fresh foods.
How long does it take from application to disbursement of loans?
Approximately 7 to 10 business days, if everything goes according to plan.
When do I get my profit share?
As soon as your clients settles your invoice for the goods delivered.
When do I get my profit share?
As soon as your Customer settles your invoice for the goods delivered.
What are the smallest and largest amounts you finance?
The minimum loan amount is R100,000, but this is subject to NCR rules.  We will discuss this with you during the application process.
Do you require any collateral / security?
As security for the repayment of our loans, we require the establishment, by the Client, of a regulated bank account which shall be under the sole administration of The X Quotient.
May I refer friends to you?
Yes PLEASE!, become part of our family, and we will even pay you some commission if the transaction is successful.  We believe that sharing is caring.
How does the cash advance work?
If there is enough profit in your transaction, we will give you a cash amount to cover your other urgent expenses as soon as the goods have been delivered and the invoice has been captured on your clients system.
Want to refer a friend? You can become a Lead Provider and start earning! The X Quotient does more than just provide finance, we are proud of the strong relationships we build with our Clients.  Sharing is caring! If you recommend us to your friends and they, in turn, become Clients of The X Quotient, we will reward you.
So, if you believe – like us – that sharing is caring, become a Lead Provider and earn commission while helping us to spread the love!
Step 1: Refer a Friend
Complete the form and send the link to your colleague.  
Step 2: Get Paid
Once the transaction is successfully completed (repaid) you get paid.
Step 3 : Keep Earning
You keep earning commission on all the Client's transactions, not only the first. 
Ready for us to help your business?
Ready for us to help
your business?